Welcome to Our Lady of Mount Carmel
Our Lady of Mount Carmel is a Roman Catholic Church, part of the Archdiocese of Newark, located in the Marion section of Jersey City. In 1905, the parish was originally founded to service the Italian immigrants. Today it serves people of all ethnic backgrounds. Our Lady of Mt. Carmel shares its ministry with St. John the Baptist parish as linked parishes. The parishes have one pastor and share staff and facilities so as to better serve the Jersey City community with the best stewardship of resources. 
Walkthrough St John the Baptist Church, May 11th & 18th 2019 at 4:00 PM, 3026 John F Kennedy Blvd Jersey City NJ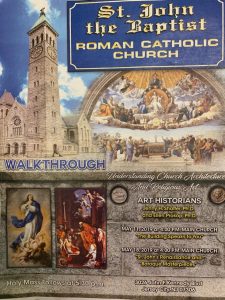 Beautiful Olive Wood Articles from Bethlehem the Holy Land – on Display 5/18 and 5/19 2019 
at Our Lady of Mt Carmel, Jersey City NJ! 
Flea Market  5-26-2019 9:00 AM Click this link to view or print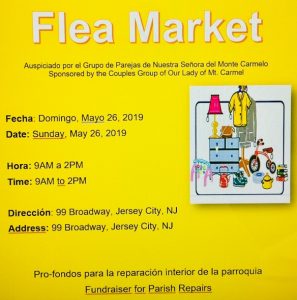 Dia de la Familia -Familias Llamadas a ser Santas 6-01-2019 a las 8:00 AM en el Centro de Jovenes de Kearny, NJ (Click this link to view or print)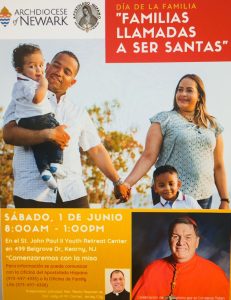 God's Word Today -La Palabra de Dios Viva 6-22-2019 click this link to view or print